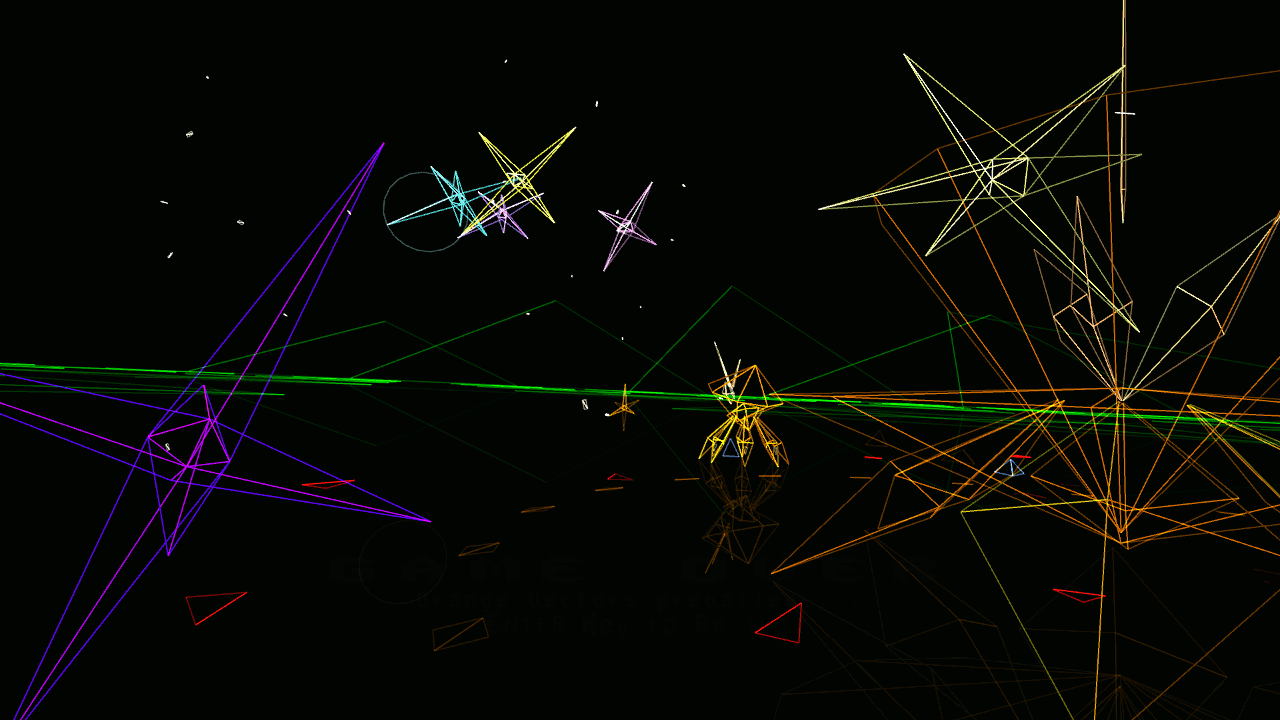 vectorLocust - deluxe edition
A downloadable game for Windows
First person strategic action game play in a vector vehicle of some sort.

---
The players Ammo is also the players Shield level; firing a full barrage will leave you vulnerable to a single shot fail!
Always recharge at the nearest mining node, and rebuild/repair the nodes as you go. Turrets also require maintenance, however they do defend themselves and you.
Gather Orange and Red Vectors to build and repair.
---
Originally built back in 09 I have updated and revamped this a bit to work on 19:9 aspect screens,. apparently back in 09 I was still working on an old 4:3 type display,. also added a couple of SunVox music tracks to give a bit more atmosphere. send a few bucks when you download for development costs and perhaps I will be able to fix bugs, add levels, progression, and more fun stuff to this,. thanks for playing ;)
---
the LATEST version has keyboard ONLY controls, no mouse needed. (for laptops)
WASD or ARROWS to move

JL to aim/rotate
IK to fire/repair
Keyboard/Mouse or Gamepad controls are still available.
Game-play difficulty tweaked, much easier to clear the current level.
Level generation more random, no longer are all nodes on grid, and more spread out overall. nodes die much quicker, 3 shots? Player shot energy consumption way down,. from 6-7 shots to 30-50 from full charge.
Music changed to a more cinematic piece for the game-play,. title music the same. Still some bugs and hard crashes,. two sound systems perhaps I will move the effects over and unify the synthesis.
Replaced sadly broken version; uninstall and re-download. (whole download is less than 500k)
Download
Click download now to get access to the following files:
vectorLocust_deluxe.zip
448 kB